Your Dream Home Near Rani Baug Awaits!

11 October, 2021

4 mins read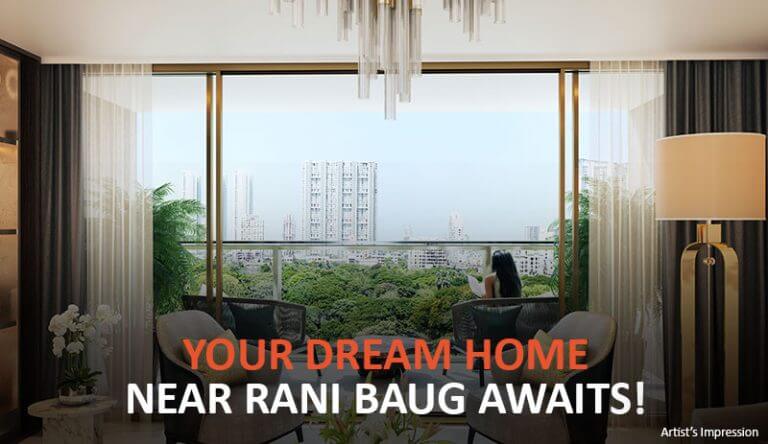 Buying a home is a major life decision for all of us and one that needs careful consideration and planning. With the availability of a wide range of residential properties, it is easy to feel overwhelmed by the choices. Therefore, it is important to have clarity on the type of home you are looking for as well as your preferred location.
As far as residential locations in Mumbai go, there are perhaps none more valued and coveted than the elite lanes of South Mumbai. Adorned with a rich history and architecture that is reminiscent of a time long past, this beautiful neighborhood is an excellent place to live and work in. With its cultural diversity and bustling commercial establishments, Byculla is considered one of the most preferred neighborhoods in South Mumbai.
If you wish to own a luxury apartment in South Mumbai, the luxurious Piramal Aranya is where your search ends.
Here Is Why Piramal Aranya Could be Your Dream Home
Thoughtfully designed and strategically located in the heart of Mumbai, Piramal Aranya is an address that not only makes you the proud owner of a luxury apartment in South Mumbai but also enables you to have access to exquisite views of the verdant Rani Baug and the mesmerising shores of the picturesque Arabian Sea
There are many reasons why Piramal Aranya could be your dream home. Here is why you should choose the luxurious residential project as your new address.
1. The best of both worlds
By choosing Piramal Aranya, you choose the elusive combination of a luxurious abode that is connected to the important destinations of the bustling metropolis of Mumbai while also serving as a quiet and calm nook that you can retreat to.
Imagine standing on your balcony after a busy day at work and looking out at the scenic horizon of the city and the seemingly ceaseless expanses of the Arabian Sea. What is more is that the project has proximity to the historic Rani Baug spread across almost 60 acres, thereby making it easy for you to create or retain your connection with nature and find some oft rare solace away from the grind of daily life.
2. Luxury amenities galore
At Piramal Aranya, there is no dearth of amenities that can make your life easy, comfortable, and more fulfilling. With the well-designed jogging and cycling tracks, you can indulge in a healthy daily routine of exercise and introspection. If you are inclined towards meditation and Yoga, our Yoga lawn can serve you well.
The in-house squash court and cricket field have been designed as a space where you can engage in sports and community bonding. For bibliophiles, Piramal Aranya has a dedicated library and reading lounge. A well-equipped spa, family pool, and lap pool round out the modern and luxurious amenities you can have access to if you choose Piramal Aranya as your home. To make the day to day lives of the residents more comfortable, a retail store is in development within the project premises.
3. The three towers
The three towers at Piramal Aranya - Avyan, Arav and Ahan, in a 7-acre development, are tall, imposing structures with panoramic views of Rani Baug, the gorgeous South Mumbai skyline and the scenic Eastern Harbour. Designed to make you feel at home, these architectural marvels have housing options ranging from 2-BHK, 3-BHK, and 4-BHK apartments.
Each tower has sophisticated residences that have ample access to natural air and light. Some apartments boast of a floor-to-floor height of over 3.25 metres (this height varies for each tower), ample natural lighting and ventilation, and master bedrooms with exquisite views from the corner windows.
If you want to purchase a luxury apartment in South Mumbai, Piramal Aranya is the place for you. You can explore the exteriors and interiors of the apartments at Piramal Aranya by enjoying a virtual tour of the project and all three of its glorious towers here.