Luxury Real Estate Investment: Maximising Returns In High-End Properties

26 October, 2023

4 mins read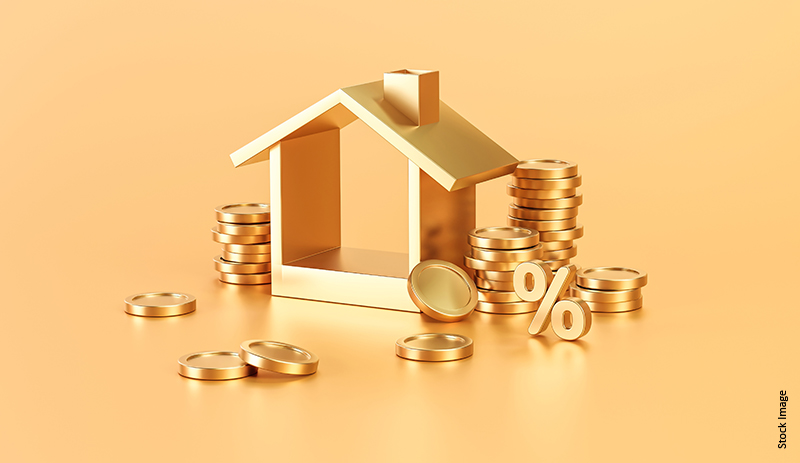 The real estate industry has grown consistently, making it a lucrative option for investors seeking long-term capital appreciation. Another reason to make a real estate investment is the potential to earn higher return on investment (ROI) than most traditional investment instruments, such as Fixed Deposits, Public Provident Fund (PPF), National Pension Scheme (NPS), etc.
As per the reports of several real estate research firms, 10-year real estate ROI in India is approximately 10%, which is better than most avenues mentioned above. Additionally, by investing in modern luxury homes, one can gain even higher returns as their values tend to appreciate quickly and vastly.
Benefits of Investing in a Luxury Property
Investing in high-end, luxury homes with world-class amenities and exclusive features holds significant value for investors. The benefits of doing so include:
Long-term capital appreciation
Investing in luxury real estate offers the potential for long-term capital growth. Such properties are located at prime locations where the demand for real estate is always surging. As a result, their values tend to escalate steadily over time, allowing investors to earn significant gains in the long term.
Investing in modern luxury houses allows investors to earn better ROI than other avenues. Such properties boast top-class amenities and exclusive features not found in standard residential properties. Thus, their values appreciate quickly as compared to other real estate assets, offering investors a chance to get a higher ROI.
Unlike the stock market or other risky avenues, real estate investment provides stable and consistent returns.  Luxury homes are often considered great tools in the real estate market that can preserve the investor's wealth. Since it involves trading a tangible asset, investors have minimal chances to lose their wealth or incur losses.
Portfolio diversification
Investing in a luxury property presents a good opportunity for investors to diversify their portfolios. Allocating a tranche of investments to luxury real estate can help them balance the overall risk in their portfolios with a heavy weightage of risky investments, such as stocks, bonds, etc. Portfolio diversification is necessary for an investor to mitigate risks and meet financial goals.
Investing in modern luxury homes not only brings monetary profits but also bestows an individual with a feeling of pride and achievement. Possessing a high-end apartment in a posh locality reflects one's success and can be perceived as a status symbol.
Real estate investments allow investors to avail of certain tax benefits and reduce their overall tax liability. One can claim deductions for paying home loan interest, property taxes, etc., under various sections and subsections of the Income Tax Act of 1961. As a homebuyer, one can avail of a maximum tax deduction of up to ₹3.5 lakh in a financial year.
How to Maximise ROI in Luxury Property?
Investing in luxury real estate is a lucrative proposition. However, it requires meticulous planning, research, and strategic thinking. Below are a few tips that can help investors maximise their real estate ROI:
Identify the right location
The location of a property plays a crucial role in determining its future capital appreciation. Try buying a house in an area that's well connected to other parts of the city and has all civic facilities, such as schools, hospitals, offices, and shopping malls. Ensure the area is poised for infrastructural development in the future.
The types of amenities and their quality play a huge role in the success of a luxury property. Homebuyers in this segment prefer state-of-the-art infrastructure and every convenience at their disposal. So, a wise investment would be in a project that offers some world-class amenities, exuding class, and elegance.
Analyse the property management services
Modern luxury homes often require expert property management services to maintain the high standards of the project and fulfil the expectations of elite homebuyers. Ensure that the developer has deployed the best property management professionals before investing.
To Conclude
Investing in luxury real estate allows an investor to diversify their portfolio and get attractive ROI. However, choosing the right property is as essential as investing.
Nestled in the heart of South Mumbai, Piramal Aranya is an excellent investment option for luxury homebuyers in the financial capital of India. With serene environs of lush-green Rani Baug on one side and pristine blue waters of the Arabian Sea on the other, Piramal Aranya is a gold standard for those seeking true exclusivity and sophistication.
Click here to take an e-tour of the project.
Disclaimer- This article is based on the information publicly available for general use as well as reference links mentioned herein. We do not claim any responsibility regarding the genuineness of the same. The information provided herein does not, and is not intended to, constitute legal advice; instead, it is for general informational purposes only. We expressly disclaim /disown any liability, which may arise due to any decision taken by any person/s basis the article hereof. Readers should obtain separate advice with respect to any particular information provided herein
Sources :