7 Best Restaurants in Byculla

05 June, 2023

4 mins read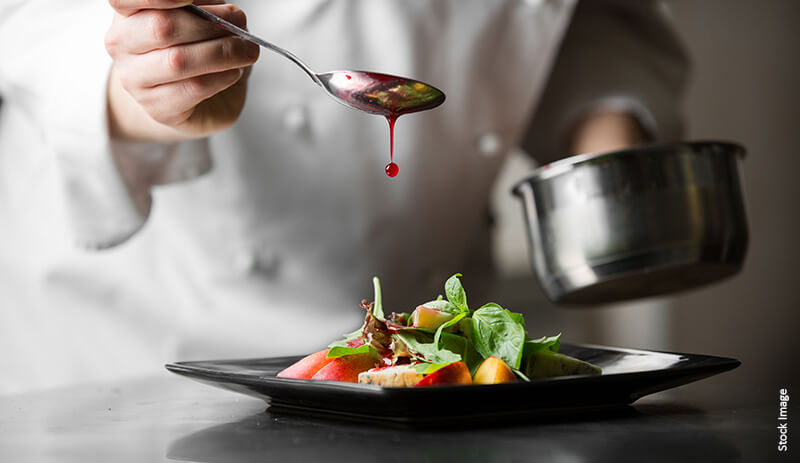 Mumbai, the city of dreams, which is known for its iconic modern high rises, old-world architecture, and Bollywood glamour, is also considered a food paradise for food lovers.
Byculla is one of the most famous locations in Mumbai for mouthwatering delicacies. From Mumbai's street food to high-end dining, Byculla has it all. Whether it is the south Indian food at Dharavi or the global cuisine at Colaba, one can surely find something as per their taste in Byculla.
The culinary life in Byculla is not time-restricted. From midnight snack cravings to early morning breakfast, one can find the best restaurants in Byculla to satisfy one's appetite.
In the city that never sleeps, Byculla offers a bouquet of amazing restaurants:
1. Gloria Restaurant
Gloria is an Indian, Mughlai, and Chinese restaurant that has been around since 1983. The food is amazing, and the service is very prompt. The notable meals are Afghan Chicken, Butter Paratha, Butter Chicken, Chicken Handi, Biryani, Tea, and more. Besides this, Gloria offers a variety of cuisines, including North Indian, Chinese, seafood, Mughlai, and Biryani. Both the accommodation and the services are roomy. The hotel is tidy and clean, and the food is excellent. The best thing is that the cost is reasonable.
2. Sarvi Restaurant (Mumbai Central)
If you're looking for a delicious and authentic Mughlai meal, then look no further than Sarvi restaurant near Byculla. The restaurant has been serving up mouth-watering dishes for over two decades and is a favorite among locals and tourists alike. The menu features all the classics, from Chicken Tikka Masala to Mutton Biryani, as well as a variety of vegetarian options. And if you're feeling adventurous, you can even try the camel meat dishes!
3. Afzal Restaurant
Situated in the heart of Byculla, Afzal Restaurant is a popular stop for those craving some delicious Mughlai cuisine. The restaurant has a simple yet inviting ambiance, and the staff is known for being warm and hospitable. Try their Chicken Biryani and Mutton Nihari–they're simply divine! It is sited near Sai Niketan and is so reasonable for pockets.
4. New Sunrise Restaurant
North Indian, South Indian, Mughlai, Chinese, and other specialties are served at the New Sunrise Restaurant, located close to Byculla East and the Dr. Ambedkar Road railway station. Both the meal and the service are excellent. The prices are reasonable and it's close to the train station, making it a convenient place to eat.
5. Cafe Shalimar Restaurant
If you are a non-vegetarian, then Shalimar is a must-try for you. This Byculla restaurant specializes in Mughlai and North Indian cuisine. They have some of the best chicken and mutton dishes that will simply melt in your mouth. Other than these, you must try out the Veg Cheese Sandwich, Shawarma Pizza, and desserts for a complete Shalimar experience. The ambiance is quite charming, and the excellent service will make your dining experience even more memorable.
6. Hotel Suprabhat
One of the oldest and most popular restaurants in Byculla, Hotel Suprabhat, is known for its delicious vegetarian food. The restaurant has a simple but inviting ambiance and reasonably priced food. Some of the most delicious dishes include paneer bhurji, aloo paratha, and chole bhature. Besides this, the restaurant serves some delightful non-vegetarian fare like chicken biryani, kebabs, and korma.
7. Satkar Fast Food
This is a great place to go if you're looking for quick, tasty food that won't break the bank. The menu features Indian and Chinese dishes, so there's something for everyone. The staff is friendly and efficient, so your food will be served in no time. Also, the most popular dishes include Masala Dosa, Pav Bhaji, Dal khichdi, etc.
The Bottom Line
Go on a culinary joyride and relish the delicacies of these seven best restaurants near Byculla. The best of flavors can be savored every day when one resides in Byculla, one of Mumbai's posh areas that offer excellent connectivity to the rest of the city. Piramal Aranya by Piramal Realty, offering 2, 3, and 4 BHK luxury abodes with mesmerizing views of the harbour and Rani Baug, is strategically located in Byculla, a premium residential that offers an upscale lifestyle.
Piramal Aranya also offers 40+ extravagant amenities like a swimming pool, a gymnasium, a recreational ground, a theme garden, and more for its residents. Piramal Aranya is one world with endless luxuries where one can live, rest, retreat, and restore.
If you want to know more about Piramal Aranya, then click here.
Frequently Asked Questions
Which restaurant in Byculla provides the finest vegetarian cuisines?
Hotel Suprabhat is one of the oldest and best restaurants in Byculla that provides delicious vegetarian foods with a cosy ambience.
Which restaurants close to Byculla Zoo serve good meals?
Restaurants near Byculla Zoo that serve top-notch meals contain the following:
New Sunrise Restaurant
Gloria Restaurant
Renault Bar and Restaurant
Disclaimer: This article is based on the information publicly available for general use. We do not claim any responsibility regarding the genuineness of the same. The information provided herein does not, and is not intended to, constitute legal advice; instead, it is for general informational purposes only. We expressly disclaim any liability, which may arise due to any decision taken by any person/s basis the article hereof. Readers should obtain separate advice with respect to any particular information provided herein.