Byculla Zoo: All You Need to Know About Veer Mata Jijabai Bhonsale Park

05 June, 2023

4 mins read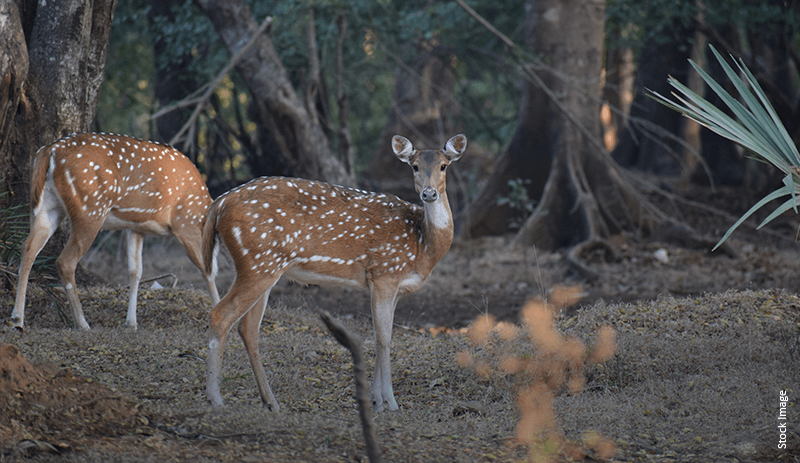 Spread across an impressive ~60 acres, the Veer Jijamata Udyan, or the Rani Baug in Byculla, Mumbai, is one of India's oldest zoos.
Established in 1861, the Veer Jijamata Udyan was initially just a botanical garden named Victoria Gardens or Ranichi Baug (Queen's Garden in Marathi). The zoo was added to the gardens around 30 years later.
The entire complex comprising the Byculla Zoo plus the botanical gardens was renamed Veer Mata Jijabai Bhonsale Park as a tribute to the revered mother of Chhatrapati Shivaji Maharaj.
Things to Do in Rani Baug, Byculla
Zoo :

The Byculla Zoo animals include tigers, lions, hyenas, deer, leopards, monkeys, elephants, Nilgais, hippopotamuses, crocodiles, bears, and many more. Every breed has a separate enclosure, where detailed information about the animals is available.

Aviary for aquatic birds :

You can walk through this separate enclosed section on a wooden bridge and interact with and click pictures of all the beautiful breeds of birds housed there. The aviary includes flamingos, herons, cranes, albino crows, pelicans, storks, etc.

Penguin enclosure :

The Rani Baug penguin enclosure is a recent attractive addition to the zoo. Seven Humboldt penguins were flown in from Seoul and are kept in dedicated cooled chambers that mimic their natural habitat.

Botanical garden :

The ~60-acre Rani Baug in Byculla is a beautiful and lush botanical garden housing close to 3000 trees, herbs, and flowering plants across 800+ species. You can find Flame of the Forest, Cannon Ball, Rose of Venezuela, Tree of Heaven, Indian Banyan, Beggar's Bowl, and many more.

Museum :

The Dr. Bhau Daji Lad Museum contains some interesting historical photos of the city, archaeological statues, and artifacts, including the original rock-cut elephant statue from the Elephanta Caves, and the Kala Ghoda statue at the museum.
You can also check out the statue of England's erstwhile King Edward VII and the 75-feet David Sassoon Clock Tower at the Veer Jijamata Udyan.
Byculla Zoo Timings
The Rani Baug in Byculla is open from Monday to Sunday from 9 AM to 6 PM. It is closed for visitors on Wednesdays.
Byculla Zoo Fees and Entry Charges
| | |
| --- | --- |
| Adults (includes entry to the Rani Baug Penguin enclosure) | ₹50 |
| Children (includes entry to the Rani Baug Penguin enclosure) | ₹25 |
| Family of Four (Parents + 2 Children) | ₹100 (₹25 for every additional child) |
| Foreign Tourists | ₹300 |
| Monthly passes for morning walkers | ₹150 |
How to Reach the Byculla Zoo?
The Veer Jijamata Udyan is located in one of the South Mumbai suburbs of Byculla, which is easily accessible by the Mumbai Suburban Railway network and by road with a private cab or via public buses.
Stunning Views of the Verdant Byculla Zoo from Piramal Aranya
Piramal Realty offers panoramic views of the lush Veer Jijamata Udyan, the beautiful western harbour of Mumbai, and the glittering cityscape at its residential property in Byculla - Piramal Aranya.
With thoughtfully designed 2-BHK, 3-BHK, and 4-BHK apartments, Piramal Aranya offers luxury and comfort in the heart of the city.
Take an e-tour of our apartments online or book a visit today.
For more information about Rani Baug, you can Call on 022-23772414.
FAQs
How long will it take to see the entire zoo?
It will take around 2-3 hours to see the zoo and the botanical gardens.
What are some dos and don'ts in the zoo?
Do not carry eatables in the zoo.
Do carry a bottle of water.
Wear comfortable shoes for extensive walking.
Do not feed or upset the animals.
What are some places to visit near the Byculla Zoo?
Nehru Planetarium
Worli Sea Face
Mahalaxmi Temple
Haji Ali Dargah
Bandra Worli Sea Link
Gateway of India
What is the entry fee for Mumbai Zoo?
The Mumbai Zoo currently charges INR 25 per child between the ages of 3 and 12, INR 50 for anyone over the age of 12, and INR 100 for a family of four.
How much time is enough in Byculla Zoo?
Walking around and seeing the animals at Veermata Jijabai Bhosale Udyan & Zoo would take about 2-3 hours. Aside from the garden and animals, there is also the Dr. Bhau Daji Lad Museum within the premises to explore. Nature enthusiasts and people interested in history should plan on spending 3-4 hours at the Zoo in Mumbai.
Disclaimer: This article is based on the information publicly available for general use. We do not claim any responsibility regarding the genuineness of the same. The information provided herein does not, and is not intended to, constitute legal advice; instead, it is for general informational purposes only. We expressly disclaim any liability, which may arise due to any decision taken by any person/s basis the article hereof. Readers should obtain separate advice with respect to any particular information provided herein.