6 Best Hotels in And Around Byculla

02 November, 2022

4 mins read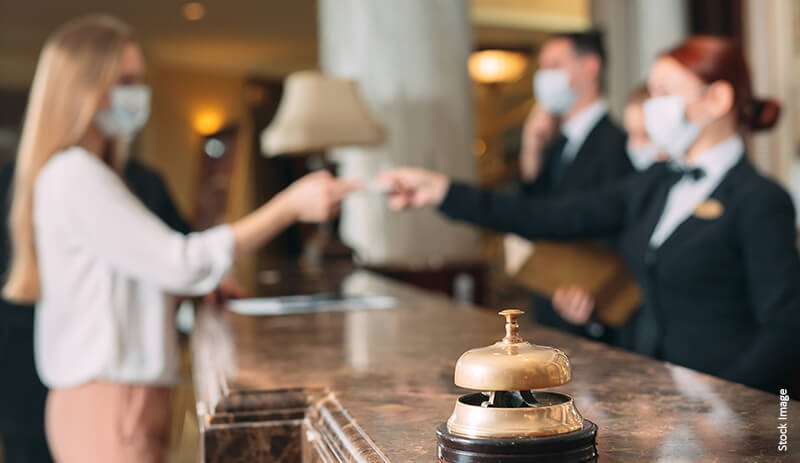 Amidst the chaos and madness of Mumbai, the city offers tranquility that one can experience in luxury hotels. For a memorable experience and a comfortable stay, one always considers the hospitality, quality of service, and facilities provided in the hotel.
Byculla is an emerging locality in South Mumbai with a very prime location. It is home to some of the best hotels in the city, each offering something unique and special.
Whether one is looking for a hotel for a business trip, a family vacation, a romantic break, a weekend getaway, or a fine dining experience, Byculla offers the perfect boutique of hotels around the area.
1. The St. Regis Mumbai
The St. Regis Mumbai is a luxurious 5-star hotel located in Lower Parel, just a few minutes' drive from Byculla. This hotel offers guests the best in luxury and comfort, with world-class facilities and services. The rooms and suites at The St. Regis Mumbai are spacious and elegantly appointed, with top-of-the-range amenities. Guests can enjoy 24-hour room service, an on-site spa and fitness center, and dining options.
The St. Regis Mumbai is the perfect choice for those looking for 5-star accommodation in Byculla.
2. Taj Lands End
Taj Lands End is one of the most luxurious hotels in Mumbai. It is in the prime location of Byculla and offers stunning views of the Arabian Sea. The hotel has all the modern amenities and facilities you expect from a 5-star property. It also has an outdoor swimming pool, a spa, and a fitness center. Moreover, there are several restaurants and bars on-site where you can enjoy some fine dining and drinks.
3. The Oberoi
The Oberoi is another luxurious hotel in Mumbai that offers 5-star accommodations. It is located in the city's heart and provides easy access to all the major tourist attractions. The hotel features an outdoor swimming pool, a spa, a fitness center, and several restaurants and bars. Moreover, it also has an Executive Club where you can enjoy exclusive benefits and privileges.
4. Trident Nariman Point Science
Mumbai is a city that is constantly buzzing with activity, and there is no dearth of things to do here. Trident Nariman Point is the perfect choice for you if you are looking for a place to stay that is centrally located and offers you all the modern amenities. This hotel is located in the heart of the city and offers stunning views of the Arabian Sea. It also has an outdoor pool, spa, and gym for you to relax and rejuvenate.
5. Four Seasons Hotel
This hotel is located in the heart of Byculla and offers easy access to many popular tourist attractions. The rooms are spacious and comfortable, and the staff is warm and welcoming. Due to its strategic location in Byculla, it has long been a preference of business travelers and corporate executives since it can easily serve the whole city. The magnificent building's welcoming architecture and contemporary outlook envelop you in the city's warmth. Excellent roads and rail connectivity provide easy access to the hotel from all city sections.
6. Sofitel Hotel
This hotel is a perfect stay for those who want to be close to all the action but still enjoy a peaceful and comfortable stay. The hotel offers well-furnished rooms with all the modern amenities needed for a comfortable stay. The hotel also has an on-site restaurant that serves some of the best food in town. Moreover, they have a shop, a café, and dry cleaning/laundry services for the convenience of their guests.
The Bottom Line
The Byculla district of Mumbai has several excellent hotels to choose from, whether you're looking for luxury, budget-friendly options, or something in between. From the iconic Taj Mahal Palace Hotel to the more affordable but still comfortable hotels near Byculla, there's something for everyone in this vibrant and historic part of town.
The area is also great for living it up or winding down thanks to its many restaurants, bars, and cafes, plus its proximity to some of Mumbai's best shopping and nightlife. Byculla is also known for the prime residential developments in the area. Piramal Aranya by Piramal Realty is one such luxurious residential development in Byculla offering homes representing the epitome of Luxury, offering world-class amenities and splendid, lush views of Rani Baug and the serene Arabian Sea. Piramal Aranya is one world with endless luxuries that will make you feel at the top of the world.
If you want to know more about Piramal Aranya, then click here.
Disclaimer: This article is based on the information publicly available for general use. We do not claim any responsibility regarding the genuineness of the same. The information provided herein does not, and is not intended to, constitute legal advice; instead, it is for general informational purposes only. We expressly disclaim any liability, which may arise due to any decision taken by any person/s basis the article hereof. Readers should obtain separate advice with respect to any particular information provided herein.