Get The House Of Your Dreams With The Perfect Neighborhood!

31 March, 2022

4 mins read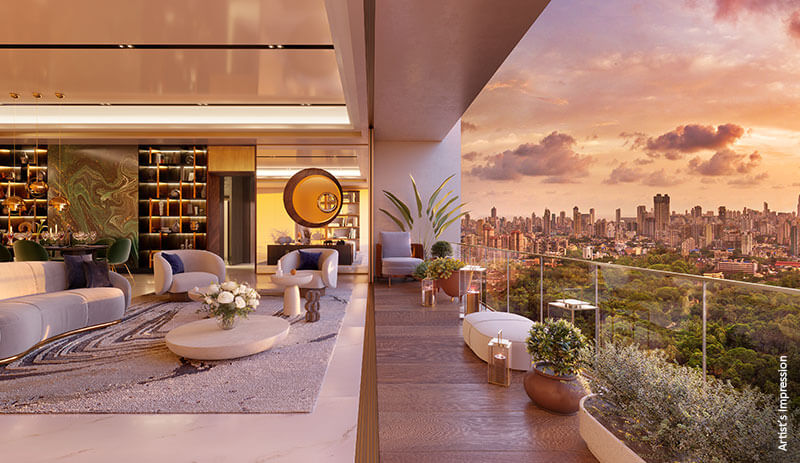 The decision to select a house is based on many factors and these can help you find a housing property most suited to your requirements. They primarily comprise choosing a house that is strategically located, easily accessible, and offers excellent connectivity to various important infrastructure in the neighbourhood. And that is precisely what you shall get at Piramal Aranya, Rani Baug.
Piramal Aranya is a luxury residential project in the heart of Mumbai. Offering breathtaking views of the verdant Jijamata Udyan or Rani Baug, Mumbai's oldest public garden, Piramal Aranya can be your dream abode in more ways than one. Not only does the project boast mesmerising views of both Rani Baug, Mumbai's Eastern Harbour, and the cityscape, but it is also located in one of the city's most significant neighbourhoods namely, Byculla.
Here Is Why Piramal Aranya Combines A Good Home And A Good Neighbourhood
If you are planning to buy a luxurious flat in South Mumbai, then Piramal Aranya can be an excellent selection not only because of its thoughtful design, splendid views, and state-of-the-art amenities and facilities but also because it offers you a neighbourhood that has an abundance of the necessary socio-economic infrastructure. Here are some of the reasons why you must buy a flat in South Mumbai with Piramal Aranya.
Byculla - A bridge between the past and the present
Renowned as one of Mumbai's most vibrant neighbourhoods, Byculla has always been a centre of commercial activity and the development of the industry for a long time. Serving as a hub for the city's textile industry in the past, the neighbourhood has no dearth of the remnants of the past yet has kept up with the pace of modern developments.
There are several religious places and heritage monuments in the area, including Gloria Church, the Hasnabad Mosque, the Mankeshwar Temple, and the Magen David Synagogue. Home to Rani Baug and Byculla Zoo, Byculla is a neighbourhood that is at once tranquil yet bustling with activity, a well-connected place yet one that offers you an escape from the vicissitudes of daily life in a metropolis.
Ease of Connectivity
Since Piramal Aranya, Rani Baug, is located in Byculla, the project enjoys excellent connectivity to various parts of the Mumbai Metropolitan Region. Byculla serves as an important link between South Mumbai and the city's suburban areas, thereby making road and rail transport readily available for the residents of the neighbourhood. The Byculla Railway Station, which is one of India's oldest railway stations and a critical stop on Central and Western Mumbai Local Railway lines, is a mere 1.8 kilometres away from Piramal Aranya.
Proximity to Important Centres
Piramal Aranya, Rani Baug, offers residents easy access to various important commercial centres, including the Lower Parel Business District, which is 3.2 kilometres away from the project. Whether it is hospitals such as Jaslok Hospital and J.J. Hospital or important centres of education such as Villa Theresa, significant infrastructure in the neighbourhood is in proximity to Piramal Aranya.
Entertainment Options Galore
If you are looking for a flat in South Mumbai that is in an area featuring a vibrant nightlife with clubs, malls, movie theatres and restaurants aplenty, then Piramal Aranya, Rani Baug, is just the right address for you. With some of the most famous neighbourhoods in the city being close by, including Church Gate, Mahalaxmi and the Mahalaxmi Racecourse, and Fort, there is no dearth of high-end hotels and restaurants in the area. Marine Drive and the Gateway of India are also easily accessible from Byculla.
To Sum It Up
In addition to offering you enchanting views of the Arabian Sea, Rani Baug, Eastern Harbour, and the cityscape, Piramal Aranya offers you a neighbourhood that has all the elements required for modern-day life yet one that has somehow still retained its old-world charm. You can take an etour of the project now and book your dream abode at Piramal Aranya.
Disclaimer - This article is based on the information publicly available for general use. We do not claim any responsibility regarding the genuineness of the same. The information provided herein does not, and is not intended to, constitute legal advice; instead, it is for general informational purposes only. We expressly disclaim any liability, which may arise due to any decision taken by any person/s basis the article hereof. Readers should obtain separate advice with respect to any particular information provided herein.