Want to Experience Future Ready Homes? Get a House in South Mumbai

27 September, 2021

4 mins read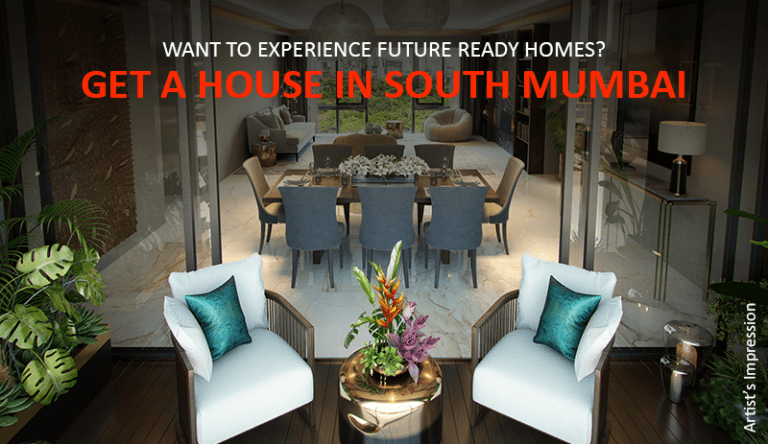 A home overlooking the Arabian Sea is what most people dream of in Mumbai. Sipping your coffee with a breathtaking view every morning and signing off at the end of the day surrounded by scenic beauty is what we like to call life goals.
You can have all of this and more with a plush house in South Mumbai at Piramal Aranya.
Piramal Aranya truly delivers on all your expectations. Keep reading to find out how:
A house for every family:

Piramal Aranya is the ultimate destination for joint and nuclear families, couples, and single occupants. The property offers beautiful 2-BHK, 3-BHK, and 4-BHK homes serenaded in style, luxury, and regality. The residential property offers stunning views of Rani Baug on one side and the majestic Arabian Sea on the other.
Three splendid towers:

Piramal Aranya offers three stately towers – Avyan, Arav, and Ahan.
Avyan:

Avyan is the premium most tower of Aranya. It offers 2-BHK, 3-BHK, and 4-BHK luxury abodes with a floor-to-floor height of 3.6 metres. The spacious balconies in the apartments elevate the property's appeal. All master bedrooms have corner windows while select apartments offer dual aspect views. Modern architecture with a backdrop of the 60-acre botanical gardens makes this tower the ideal location for a contemporary home.
Arav:

Arav offers 2-BHK and 3-BHK homes with ample sunlight and space for comfortable living. You get to enjoy the beauty of the spectacular botanical gardens from the big corner windows of your master bedroom. A perfect combination of class, luxury, and ceremonious living, Arav is one of the best places to purchase a house in South Mumbai.
Ahan:

The third and last tower, Ahan, also offers 2-BHK and 3-BHK homes like Arav. You can catch a glimpse of the Arabian Sea from the full-height windows of your gorgeous apartment. The bedrooms also have an en-suite bathroom along with luxurious wooden flooring. The dining and living rooms have been crafted with imported marble. These smart homes also have facilities like video door phones and CCTVs for enhanced security of all residents.
Premium smart home:

Grand floor to ceiling windows bring in ample sunlight to your modernly designed home. But despite the open design, the houses are built with your privacy and security in mind. What's more – the amazing cross ventilation and the spectacular floor-to-floor height add to the apartment's style and amp your house's décor. These apartments demonstrate a royal taste of luxury in quintessential modern shades.
An extraordinary lifestyle:

Piramal Aranya delivers an inimitable lifestyle with top amenities like a squash court, fitness centre, café, spa, yoga lounge, reading lounge, lap pool, cricket field, kids play area, family pool, jogging track, multipurpose games hall, reception and lounge space, retail and a lot more.
To sum it up
If luxury, comfort, and modernity are what you are seeking, Piramal Aranya is where you need to be. With perfectly built contemporary smart homes, the property is the perfect address if you are looking for a future-ready home!