Top Colleges in South Mumbai

05 June, 2023

4 mins read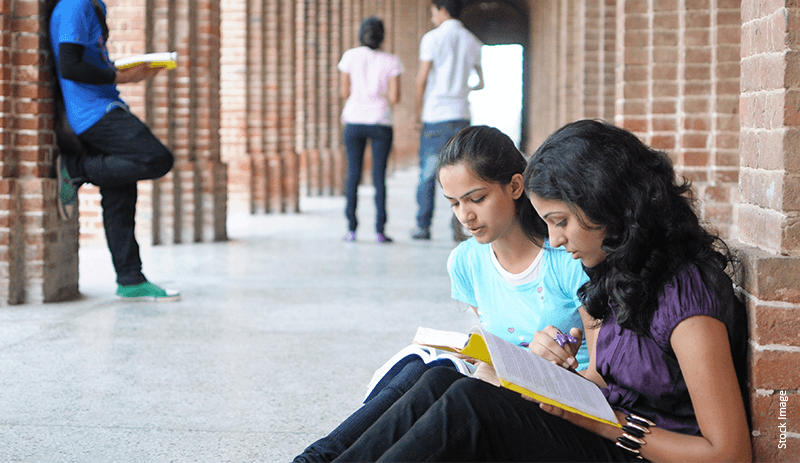 Mumbai, the land of opportunities, is also home to some of the best colleges in India. With top universities and colleges, Mumbai is a prime learning destination for all levels of education.
South Mumbai has some of the best colleges in the city, which are known for their excellent academic programs and strong placement records. If one wishes to pursue a profession in science or commerce, these universities are worthwhile to consider.
In this blog post, we will look at the top colleges in South Mumbai. The different fields of study offered by these colleges and why should one opt for these colleges.
St. Xavier's College
St. Xavier's College has outstanding academic programs in commerce and science. The college is affiliated with the University of Mumbai and offers undergraduate and graduate programs in the arts, sciences, commerce, and management. Furthermore, St. Xavier's College places a significant emphasis on extracurricular activities and provides a wide range of clubs and organizations. In 2010, Xavier became the University of Mumbai's first autonomous college. The National Assessment and Accreditation Council awarded St. Xavier an 'A+' rating (NAAC). They also have a strong placement record.
Location: Chhatrapati Shivaji Terminus Area, Fort, Mumbai
Jai Hind College
Jai Hind College is an autonomous college affiliated with the University of Mumbai in Mumbai, Maharashtra, India. It has a Junior College as well as a Regular Degree College. This means that students enrol in higher secondary examinations after the 10th grade. It provides instruction in all three subject areas: science, commerce, and arts. It is part of the Maharashtra Board of Higher Education. Jai Hind College was named one of the best and most sought-after colleges in Mumbai by India Today. Greensole, Foxcounsel, Admatazz, Relatives, and Fynestuff are just a few of the successful start-ups that have emerged from the college.
Location: Churchgate, Mumbai
Sophia College
Sophia College (Autonomous) is affiliated with the University of Mumbai. The College is managed by the Governing Body of the Society for Higher Education of Women in India. It is a women's college in Mumbai that is AICTE-accredited and one of the best colleges for UG and PG courses. It provides BA, B.Sc, B.M.M, M.Sc, and other certification programs in business, arts, science, and mass communication. Students interested in pursuing a quality education in Mumbai should consider Sophia College for Women.
Location: Byculla, Mumbai
Sydenham College of Commerce and Economics
Sydenham College of Commerce and Economics is Asia's oldest commerce college and is affiliated with Dr. Homi Bhabha State University. Undergraduate and postgraduate degrees in commerce and management are available at the college. The college was also named "Asia's Most Trusted Brand" in the 2017 Consumer Survey Report. The college was chosen for the prestigious "World's Most Trusted Brand Award." Some of the scholarships a student can avail of here are the Maharaj Takhtasinghji of Bhavnagar Scholarships, the Pragji Purshottam Bhatia Memorial Scholarship, the R. D. Tata Memorial Scholarship for Academic Excellence, and many more.
Location: B Rd, Churchgate, Mumbai
H.R College of Commerce and Economics
HR College, or Hassaram Rijhumal College of Commerce and Economics, is an autonomous educational institute. It is managed by the Hyderabad (Sindh) National Collegiate Board and is affiliated with HSNC University. The college is the university's first institute to receive a UGC distinction and is NAAC-accredited with a grade of A. HR College of Commerce and Economics has a junior college, a degree college, and a research department. Students pursuing a career in commerce or economics should prioritize this college.
Location: Churchgate, Mumbai
Elphinstone College
Elphinstone College is a constituent college of Dr. Homi Bhabha State University, a state cluster university. It is one of the oldest colleges in Mumbai. It is an outstanding educational institution that existed long before the University of Mumbai, to which it was later affiliated. With proper management, the college has excellent faculty members. They also have a great placement record. B.Sc., B.A., and B.Comm. are examples of senior college courses. Junior college students can also earn a Higher Secondary School Certificate in Arts, Commerce, and Science. The institution is well-known for welcoming students from all socioeconomic backgrounds. UNESCO also bestowed the Asia-Pacific Heritage Award for Culture Heritage Conservation on the College.
Location: Fort, Kala Ghoda, Mumbai
The Bottom Line
South Mumbai colleges are well-known for their world-class academics, students from all over India, and a plethora of extracurricular activities, hangouts, and entertainment. South Mumbai is a great place to live, with proximity to some of the best colleges in the city.
Piramal Aranya is one of the most opulent residential developments, offering premium apartments and amenities to residents of all ages. With a blend of nature and contemporary architecture, it is the ideal place to call home. Also, it is close to all of the important places such as schools, colleges, hospitals, shopping malls, and so on. For more information about the apartments, visit our website.
Frequently Asked Questions
Which is the oldest college in Mumbai?
Elphinstone College in South Mumbai is regarded as the oldest college in Mumbai.
Which is the best commerce college in South Mumbai?
The most prestigious South Bombay college for commerce is Sydenham College of Commerce and Economics.
Disclaimer- This article is based on the information publicly available for general use as well as reference links mentioned herein. We do not claim any responsibility regarding the genuineness of the same. The information provided herein does not, and is not intended to, constitute legal advice; instead, it is for general informational purposes only. We expressly disclaim any liability, which may arise due to any decision taken by any person/s basis the article hereof. Readers should obtain separate advice with respect to any particular information provided herein.