Top 5 Hospitals in Byculla

05 June, 2023

4 mins read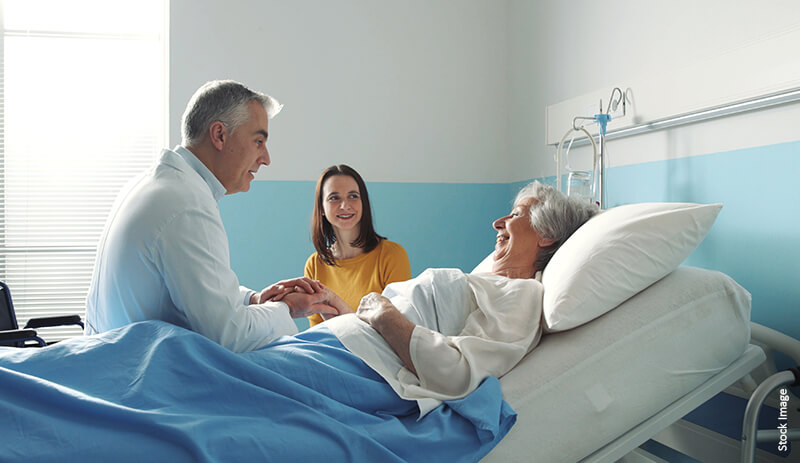 Mumbai is known to have the best healthcare facilities in the country with international quality standards and efficient healthcare services. Patients from different parts of India as well as abroad visit Mumbai for medical treatments.
Medical emergencies are inevitable and can happen at the most unexpected times. Having a quality hospital nearby ensures that one gets immediate medical attention in case of an emergency.
In Byculla, several hospitals offer an international standard of medical care with skilled doctors, well-behaved staff, high-tech technologies, and a positive approach.
The top 5 hospitals in Byculla with highly rated medical facilities are:
1. Masina Hospital
According to the history of clinics in Bombay, Masina Hospital was one of the first private hospitals to open its doors in 1902. King Frederick II, who ruled Prussia from 1740 until 1786, first spent his late springs at the medical clinic building, which Sir David Sassoon formerly called home.
The medical clinic was a historic building and is still quite impressive today. The personnel is what gives it the distinction of being a medical clinic, not the buildings. A few extraordinary veterans made their way through the Masina Hospital Byculla entrances to provide their various forms of aid.
They work to improve clinical benefits so that people's lives will be significantly impacted. The hospital has also operated and serviced the city through two pandemics—the Spanish Flu in 1918 and COVID-19.
2. Saifee Hospital (Charni Road)
On June 4, 2005, the Honorable Ex-Prime Minister of India, Dr. Manmohan Singh, established Saifee Hospital. Saifee Hospital has now provided professional care to its distinguished patients for 16 years, assisting humanity in need. Saifee Hospital seeks to provide patients with leading-edge technology for diagnostic and rehabilitative services in a first-rate setting with vigor and precision. They also provide excellent preventive, therapeutic, and holistic treatment in a manner that is both morally upright and rational to achieve excellence in medical care.
3. Balaji Heart Hospital
Since its beginning, Balaji Heart Hospital & Diagnostic Center has worked to advance society. Without any intention of earning any profit, they strive for the well-being of the underprivileged and those afflicted with terminal illnesses. Balaji Hospital Byculla has been helping the underprivileged and needy members of society, focusing on preserving the precious lives of young children with congenital heart disease (CHD).
Additionally, they have been closely involved in missions to promote good cleanliness and patient treatment. Moreover, they have been working to help the most vulnerable people who require medical care.
4. Jj Hospital (Sandhurst Road)
Jj hospital near Byculla is among the leading hospitals in Mumbai offering tertiary care to its patients. It is one of the oldest medical institutions that provides graduate and undergraduate teaching to medical students. The hospital is also a research center for many medical students. With super specialties and tertiary care, the hospital provides services to all sections of society.
People from different regions of the nation find Mumbai pleasant and well-equipped for treatment due to its improved connections. Moreover, free, and high-quality care across a wide range of specialties is offered to people living below the poverty line at a minimal price.
5. Bharat Ratna Dr. Babasaheb Ambedekar Memorial
The Bharat Ratna Dr. Babasaheb Ambedkar Memorial Hospital of Central Railway has committed to providing 24-hour care to treat the Corona Epidemic. They include frequent, intensive training for surgeons and staff members, such as ventilator workshops; donning and doffing of personal protective equipment (PPE); infection control and prevention measures, management protocols, etc. Along with this, the hospital has created the necessary infrastructure and put doctors and paramedical personnel through rigorous training to care for patients with COVID and without COVID around the clock.
The Bottom Line
Byculla is home to some of the city's best hospitals, with top-notch medical care. From comprehensive cancer care to world-class heart care, Byculla has it all.
It is a bustling neighborhood in South Mumbai where one can find the best lifestyle with the best schools, malls, hotels, and medical facilities. It is also a locality considered significant for residing in.
Piramal Aranya is the most luxurious and tallest residential project in Byculla, being developed by Piramal Realty. It is an ambitious and grand residential project that perfectly blends luxury and comfort. With world-class amenities and splendid, lush views of Rani Baug, the serene Arabian Sea, and the Mumbai skyline, Piramal Aranya is a paradise of grandeur.
To know more about Piramal Aranya, click here.
Frequently Asked Questions
How many beds does Masina Hospital have?
The Masina Hospital in Byculla has around 270 beds.
What are the best hospitals present in Byculla?
The following is a Byculla hospital list that offers the best services and facilities:
Masina Hospital
Saifee Hospital
Balaji Heart Hospital
Jj Hospital
Bharat Ratna Dr. Babasaheb Ambedekar Memorial
Disclaimer: This article is based on the information publicly available for general use. We do not claim any responsibility regarding the genuineness of the same. The information provided herein does not, and is not intended to, constitute legal advice; instead, it is for general informational purposes only. We expressly disclaim any liability, which may arise due to any decision taken by any person/s basis the article hereof. Readers should obtain separate advice with respect to any particular information provided herein.