Top 5 Feng Shui Items for Good Luck and Wealth

17 April, 2023

4 mins read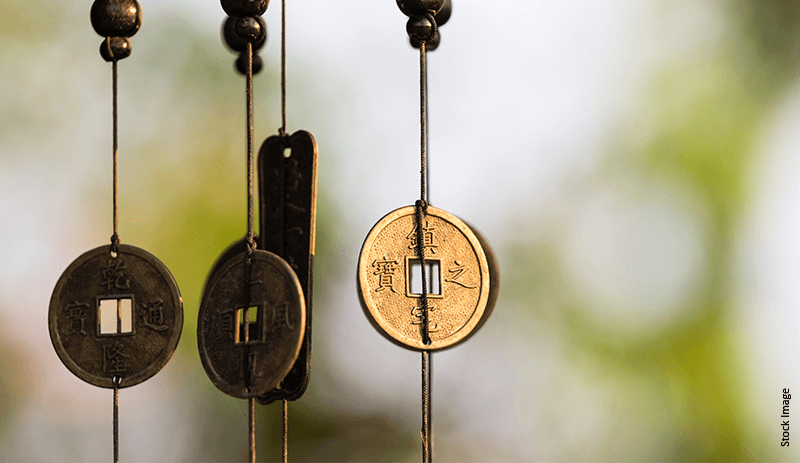 Feng Shui is an ancient Chinese art of bringing the surroundings and habitats of humans into harmony with nature. It was believed that when one's surroundings are in harmony with the natural world, they attract good luck, peace, prosperity, and success. Feng Shui has simple solutions to solve significant problems in one's life. Under the Feng Shui concept,it is believed that keeping certain items in one's home or workplace in specific directions can bring good luck and success for them. These can be a painting, an animal, a crystal, or a plant. Below are some popular feng shui items that are believed to bring good luck and wealth. One can easily find these feng shui products in the local market at very pocket-friendly prices
Feng Shui plants

Certain feng shui plants are believed to bring good luck to their owners. These plants can usher in positive energy, money, luck, and good vibes into one's house. Some popular good-luck plants for home as per feng shui include:

Money plant

As the name suggests, 'Money Plant' is believed to bring good luck and wealth to its owner. According to Chinese belief, a money plant can bring the best results when it is planted after one of its sprigs has been stolen.

Lucky bamboo plant

A lucky bamboo plant is one of the most popular feng shui items known to bring good luck. They can be grown even without soil and easily survive without sunlight for several days and months. It can also be a great gift for beginners just learning about feng shui and its benefits.

Jade plant

The Jade plant is another succulent plant known to bring good luck per feng shui principles. Therefore, this plant is also known as the dollar, lucky, or feng shui money tree.

Apart from the plants mentioned above, there are some more feng shui plants that one can keep in their home to attract wealth, fortune, and good vibrations. These include basil, peace lily, orchids, arrowhead, aloe vera, and palms.

Crystal tortoise

A crystal tortoise is another beautiful feng shui product that can bring good luck to homeowners. It can also improve the mental and physical health of the residents. It's because a tortoise represents long life, wisdom, and endurance. A feng shui tortoise usually comprises glass, crystal, metal, or resin. It can also be decorative for the living room, guest room, or office table. It is necessary to note that to experience the best effects of a feng shui tortoise, they should keep it in the right direction in their home or office. As per feng shui principles, a tortoise should be kept with its face in the southwest or northwest direction.

Evil eye

An evil eye is one of the most powerful symbols as per feng shui principles. It attracts good luck for homeowners and neutralises evil or negative energies in the house. Keeping an evil eye at home is also believed to protect its occupants from bad health, fear, and adverse effects. An evil eye wall décor or wall hanging can be a good gift for loved ones and family members. In India, the evil eye or bad vibrations are also known as the "Nazar Dosh" in some cities.

Wind chimes

The feng shui wind chimes can give a delightful appearance to one's home and also keep negative energies away. There are several types of wind chimes available in the market. Among them, wood and metal-based wind chimes are believed to be powerful tools to attract positivity and wealth. They also create a pleasing sound that can be very soothing to human ears.

Fish

In ancient Chinese culture, the fishes are said to be the carriers of positive energy and good luck. Hence, keeping a fish in the house can bring fortune to its occupants. One can keep live fish in an aquarium if one can care for them. Or else one can also buy a feng shui fish made up of wood, crystal, glass, or metal to decorate their home. The best direction to place a fish in a home is the North or the Northeast.
Conclusion
One can keep these feng shui items in their home or office to attract good luck, wealth, peace, prosperity, and success. Some of these items are also believed to have healing powers as well. However, one should know the right direction to keep each of these feng shui plants and items to get the best vibrations and benefits.
Disclaimer- This article is based on the information publicly available for general use as well as reference links mentioned herein. We do not claim any responsibility regarding the genuineness of the same. The information provided herein does not, and is not intended to, constitute legal advice; instead, it is for general informational purposes only. We expressly disclaim any liability, which may arise due to any decision taken by any person/s basis the article hereof. Readers should obtain separate advice with respect to any particular information provided herein.
Sources :