Benefits of Decorating Home with Plants

20 April, 2023

4 mins read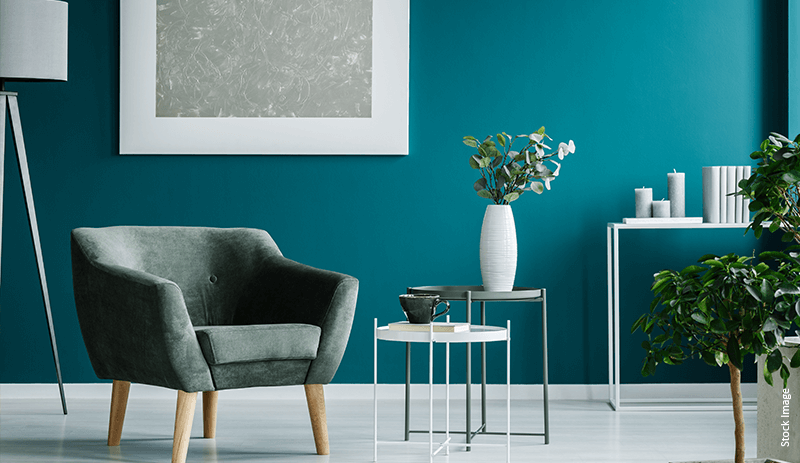 Interior design has evolved tremendously as an art form in recent years. Modern interior designers not only ensure they choose the best furniture and furnishings for a house, but they also pay close attention to home decoration. From classical wall paints to fine arts to artificial flowers to live house decoration plants, there are so many items that one can use to improve the aesthetics of their habitat. However, with so many décor options at their disposal, homeowners may find it a task to decide which one is the best for their house. Well, each option has its own benefits and is unique in its own way. While decorating a house, the idea should be to explore things that can add elegance and colour to it while also providing a sober look. This article explores the benefits of decorating a home with plants and indoor herbs. They can not only enhance the overall aesthetics of a house but also bring life to otherwise dull corners and spaces. Additionally, they bring a lot of health benefits for homeowners.
Aids in purifying the air

One of the problems that most urban cities face in today's time is degrading air quality. That is why the sale of artificial air purifiers has increased exponentially in the past few years. However, if someone doesn't want to spend too much, they can install natural air purifiers by decorating their house with indoor plant décor. We all know that plants absorb carbon dioxide and emit oxygen through a process known as photosynthesis. The release of fresh oxygen and the removal of carbon dioxide helps in purifying the air. Through another process known as transpiration, plants absorb excess moisture present in the air, thereby making it less humid. What one can do is keep snake plants in small pots at different corners of their houses. Snake plants' benefits are plenty. They can naturally filter indoor air, remove toxic pollutants, and can also be effective against allergies.

Improves mental health

Using house decoration plants can also improve the mental health of those living in that house and reduce stress. It has been scientifically proven that the visuals of greenery around a person help in stabilising their mental condition. Such a sight can significantly reduce stress levels in humans. Also, when someone has plants in their house, they develop an urge to take care of them and keep them fresh. And when this urge is met, their mental health automatically gets better. Doing gardening and nurturing a part of one's daily routine can also aid in improving blood circulation rate, and heart rate and keeping the mind relaxed

Helps in reducing noise pollution

Although this sounds weird, living room plant décor can also help in reducing noise pollution in houses. The stems of some plants are great absorbers of sound. Additionally, leaves and branches of plants reflect sound waves and hence, act as great sound-proofing agents. So, by keeping large-sized indoor plants in one's living room, one can significantly reduce the noise levels in their house. Moreover, large plants can also be used to fill up the dull-looking empty corners of a house.

Improves the aesthetics of a house

Decorating walls with plants can provide a unique look to a house. Indoor wall plants can not only add natural colours to a living room but also improve its aesthetics. They can make empty and dull walls of a house glow. They can also create a charming environment all around the people living in a house and impart a feeling of love and ecstasy in them.

They bring lots of good luck!

Some house decoration plants are also known to bring good luck to the residents. For example, it is believed that having a money plant in a house can bring prosperity and remove marital problems. Money plant benefits also include reducing stress and anxiety and bringing positive energy to homeowners. A lucky bamboo plant is another indoor plant that is believed to bring good luck to homeowners. Lucky bamboo plant benefits are that they can be grown even without soil and can easily survive without sunlight for days. It can also be a great gifting idea for beginners.
Conclusion
These living room indoor plant decoration ideas can brighten up one's house and improve their mental health. However, one should remember that proper care is necessary to keep these plants in good shape. One should choose to decorate a home with plants only if one can take good care of them. And with a contemporary luxury home at Piramal Aranya, you can enjoy the natural and lush greenery of the Rani Baug and the serene views of the Arabian Sea, right from your apartment!
Disclaimer- This article is based on the information publicly available for general use as well as reference links mentioned herein. We do not claim any responsibility regarding the genuineness of the same. The information provided herein does not, and is not intended to, constitute legal advice; instead, it is for general informational purposes only. We expressly disclaim any liability, which may arise due to any decision taken by any person/s basis the article hereof. Readers should obtain separate advice with respect to any particular information provided herein.
Sources :