Why Should You Buy a Fully Furnished Flat in Mumbai?

28 September, 2022

4 mins read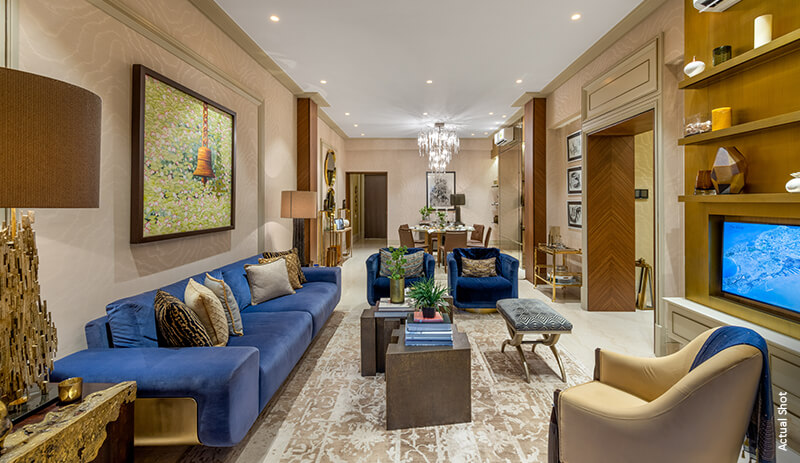 Mumbai is a bustling city with plenty of culture and excitement to offer its residents.
There are many reasons why you should buy 3 BHK fully furnished flats in Mumbai. Perhaps the most important reason is that it can save you a lot of time and hassle. When you move into a new place, the last thing you want to do is spend weeks or even months shopping for furniture and appliances. A fully furnished flat eliminates this hassle entirely – all of the furniture and appliances are already there waiting for you!
In this blog post, we will discuss the many benefits of purchasing a fully furnished apartment.
Benefits of Buying a Fully Furnished Home
Convenient & Hassle-Free

Who wants to deal with the hassle and expense of buying furniture and decorating their new home? When you buy a fully furnished home, all of that is taken care of for you! This can be a huge relief, especially if you are moving to a new location. You can simply move in and start enjoying your new home right away. No need to manage multiple vendors, no need to worry about whether or not your furniture will fit in your new home – it's all taken care of!

Monetary Savings

Not only is buying a fully furnished home more convenient, but it can also save you money in the long run. When you factor in the cost of furniture, decor, and other household items, buying a fully furnished home can actually be cheaper than furnishing your own home from scratch. You can move in immediately after getting the keys and not have to worry about a thing!

Designed & Executed by Top Professionals

Skilled developers always ensure that the furnishing and other design elements are taken care of in a highly professional way. It is also crucial to design, plan, and execute the entire project in optimum quality, partnering with the best talents in the business.

High Quality Materials & Finishes

There's no denying the fact that the field is quite innovative. So, at times, it becomes difficult to evaluate the durability and quality of materials used in the project. However, professional and skilled developers come with an in-depth and nuanced understanding of the technicalities thus ensuring the best deliverables.

Cost Effective

The bulk buying capacity of the developer ensures that you get the best possible price on your fully furnished home. When items are purchased in bulk, the overall cost is reduced, and that saving is passed on to you, the buyer. You can save even more money by taking advantage of special promotions and discounts!

Fully Equipped for Leading a lavish Life

When you invest in a fully-furnished home, you get access to all the lovely amenities that make your life easier. Professional and skilled developers always take care of this aspect while designing the house.

Low Move-In Cash Outflows

Isn't it annoying when you have to pay for a bunch of different things upfront when you move into a new home? With a fully furnished home, you won't have to worry about that! You can save your money and use it for other essential things and also invest in buying crucial household items.

True Luxury

A fully furnished home is the epitome of luxury. You can move in and start enjoying your new home right away without having to lift a finger. Everything has been taken care of for you, so you can sit back, relax, and enjoy your new home!
Conclusion
When it comes to buying a fully furnished flat in Mumbai, there are many things to consider. However, with Piramal Realty's Piramal Aranya, you don't have to worry about anything. Piramal Aranya ticks all the boxes of considerations, ensuring that homeowners are satisfied with their purchase. These luxurious fully furnished 3 BHK flats are located in the best location in Mumbai, so you can be sure that you're getting the best possible value for your money.
With the upcoming "Fully Furnished Designer Residences" campaign at Piramal Aranya, you can book your 3 BHK Fully Furnished flats on Level 28 of the Avyan Tower.
Pre-book today & avail of Prime, Elite or Royal Furnishing Packages at No Extra Cost!!