Tallest Tower in Byculla, Mumbai - Piramal Aranya ARAV

16 September, 2022

4 mins read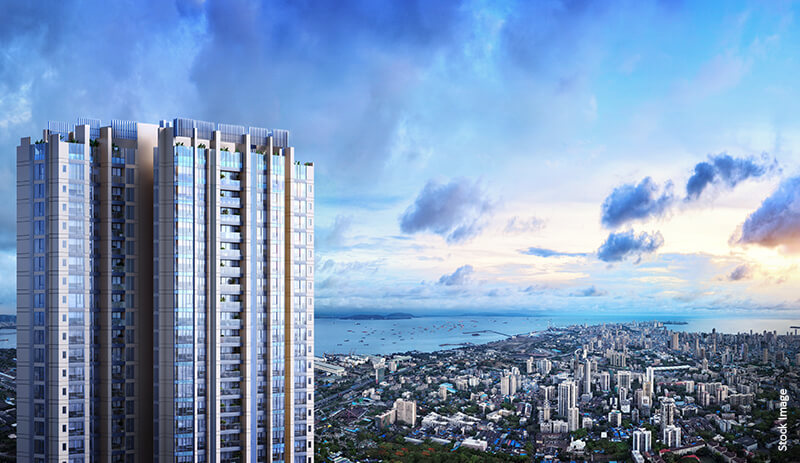 Experience the comfort of a living apartment at Piramal Aranya! Located right in the neighbourhood of Byculla, this residential project comprises three high-rise towers, offering 2,3, and 4 BHK luxurious apartments. Buying a home at the Piramal Aranya can provide you with the lifestyle of your dreams as the project is framed by the scenic views of the ~60-acre Rani Baug botanical gardens, the Eastern Harbour as well as the city's skyline!
With a sophisticated and contemporary apartment at Piramal Aranya's Arav, you can have a home at one of the tallest buildings in Mumbai! With the ongoing Harbour.14 campaign at Piramal Aranya, you can book your 2 BHK luxury flat at Arav – Tallest Tower in Byculla, South Mumbai.
Here is what makes Piramal Aranya a one-of-its-kind luxury residential project in Mumbai.
Luxury living at its peak
As a potential homebuyer, you would love to envision the view from your new luxury apartment. The real beauty of all things in nature – be it the greenery in the surroundings, the birds, the tree tops or the waves of the sea –is certainly much more amplified when your home is on a higher floor. Piramal Aranya's magnificent tower Arav can now make this dream come true as it is one of the tallest buildings in Mumbai which stands at an impressive height of 282 metres!
Known as the Harbour.14 residences, these select homes offer grand views of the Eastern Harbour and the lush Rani Baug botanical from the higher floors and to enable homebuyers to experience the grandeur of owning a home at a higher floor, Piramal Aranya has combined two unbelievable offers. A fixed home loan interest rate of 6.75% on the luxury apartments from these Habour.14 residences is applicable until 2024, making it possible for potential homebuyers to save on their purchase. And if you buy any of the apartments between the 42nd and 51st floors of Arav, you can also skip out on the floor rise that you would otherwise pay for securing an apartment at a higher floor!
Coming home to a life of luxury at Arav not only gives you access to over 40 amenities that this splendid residential tower has to offer but it also means that you can enjoy the best sights of the city and the nature from a higher floor – which is just as thrilling as a bird's eye view.
Strategic location with an excellent connectivity
Apart from being one of the tallest towers in Mumbai, another factor that makes Piramal Aranya's Arav a great residential project is its strategic location and superb connectivity with other parts of the city. It is centrally positioned in the Byculla neighbourhood in South Mumbai and has several well-known schools such as St. Mary's School (1.9 kilometres) and Christ Church School (2.3 kilometres). Some of the top healthcare centres in the vicinity are Wockhardt Hospital (2.8 kilometres) and Masina Hospital (1.2 kilometres), while the major business centres near Piramal Aranya include Lower Parel (4.8 kilometres), Nariman Point (8.2 kilometres), and Bandra-Kurla Complex (12.8 kilometres). The Mumbai Domestic Airport and the Mumbai International Airport are only 17 kilometres and 17.3 kilometres, respectively.
The project will also bring several new tourist spots to the city as well as ~62% open spaces.
An impressive blend of nature and luxury
At Piramal Aranya, you will find a glorious blend of natural beauty and artificial luxury. Apart from the ample open spaces and greenery, the project boasts some world-class amenities, which comprises an amphitheatre, reading zone, multiple yoga zones, jogging tracks, family and lap pools, a clubhouse, a spa, and sports and recreational ground for children among many others.
The apartments of this luxury high-rise feature lavish and spacious interiors that allow plenty of natural light and ventilation and living spaces that can harmoniously accommodate your lifestyle needs.
To conclude
A plethora of modern amenities, excellent connectivity, and a superb blend of natural beauty and artificial luxury are the factors that make Piramal Aranya's magnificent residential tower – Arav, a splendid place to live in. To book a spacious 2-BHK flat at one of the tallest towers in Mumbai at the earliest, you can register here!
Frequently Asked Questions
What is the RERA number of Piramal Aranya?

The RERA numbers assigned to the three wings of the Piramal Aranya are:

P51900003324
P51900018039
P51900020330

What documents will I need to book an apartment at Piramal Aranya?

Below is the list of documents you may need to book a home at Piramal Aranya:

Address proof or Aadhar card
Identity proof
PAN card
Passport size photographs
Passport for NRI customers
Bank attested signature
Other documents mentioned in the application form

What is the complete address of this project?

The complete address of Piramal Aranya is - ES Patanwala Marg, Byculla East, Byculla, Mumbai, Maharashtra 400010