Mumbai Real Estate 2023: Sharp Rise in Sale of Luxury Apartments

20 July, 2023

4 mins read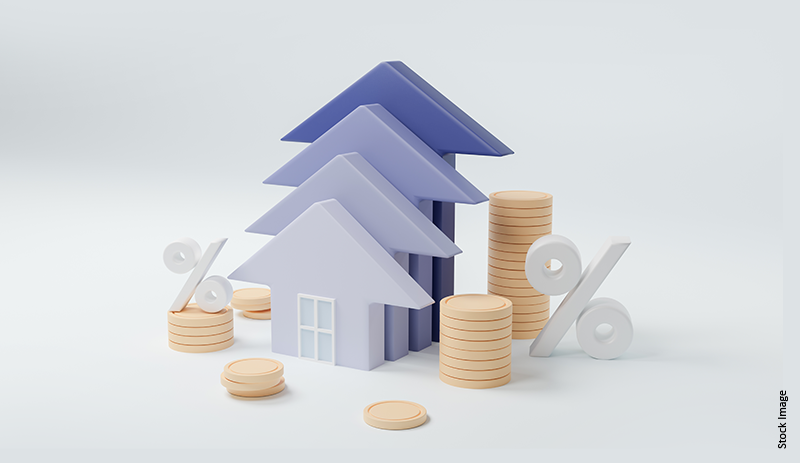 Mumbai has been witnessing extensive developments in the field of real estate sector. It is well pronounced in the quality of establishments, sales, and new launch projects. According to Knight Frank Report, 9,684 properties were registered in February 2023, accounting for a revenue of ₹1,111 crores.
The sharp increase in revenue is attributed to the sale of luxury apartments in Mumbai. So, what increased this sales figure, and is it poised to continue?
Reasons For a Sharp Increase in The Sale of Luxury Apartments
Union Budget 2023:

The increase in sales of luxury flats in Mumbai and the corresponding revenue collection in February 2023 is the highest compared to the last 5 years of the same month. In addition, considering the entire FY 2022-23, February 2023 accounted for the maximum revenue collected. Moreover, out of the total properties registered, only 18% were non-residential, and the remaining 82% were residential. Furthermore, this increase can be linked to the most significant Union Budget 2023 move related to capital gains. The Union Budget 2023 announced to cap capital gains at ₹10 crores, and it was mentioned that it will come into effect from April 2023. Therefore, the HNIs (High Network Individuals) in Mumbai hurried to purchase and close deals for luxury apartments before the end of the financial year, March 2023, to save tax on capital gains. According to this Budget move, if a person sells a property or any other asset such as equities and the gains are more than ₹10 crores, it will be subject to tax. Therefore, the maximum tax benefit that can be availed on such gains will only be up to ₹10 crores.

Post-pandemic investor sentiment:

Post-pandemic, there was a steep increase in the overall sales of luxury housing in Mumbai. According to the Anarock research, "Luxury Housing Sales Double To 14% in H1 2022 from 7% in 2019", 1.84 lakh units were sold in H1 2022 across the top 7 cities in India, and about 14% of them were luxury houses. In contrast, the share of the luxury category was only 7% of the total 2.61 lakh units sold in 2019. And Mumbai's sales share corresponding to the overall share increased from nearly 13% in 2019 to 25% in 2022. The increase in sales of luxury homes in Mumbai can be attributed to investor sentiment, wherein people realised the fact that their investments in varied asset classes, such as equities, mutual funds, etc., saw a sharp dip during the pandemic, and it is the real estate sector that exposed to be of appreciating at all times in the long term.

Smart real estate property developers:

Real estate developers in Mumbai have consistently been able to satisfy the changing preferences of homebuyers by providing more extensive and better technology-enabled houses. When people prefer a home office or a home gym, real estate developers consider it an opportunity to showcase their talents and compete to provide luxury apartments at their best.

Elite preferences of homebuyers:

There has been a change in the lifestyle and preferences of homebuyers in the recent past. People who can afford to travel worldwide often get exposed to international living standards. It enhances their expectations and desire for luxury amenities in their dream houses in India. This growing desire and increasing purchasing power have let home buyers afford the luxury house price in Mumbai, satisfying their elite preferences. In addition, the NRIs benefit from the rupee depreciation, especially from countries having a stronger currency value, by buying houses in Mumbai and the other major cities in India. They decide to benefit from such investments because they can purchase it much cheaper than the price they would have paid if they were living in India.
Conclusion
The sharp increase in the sale of Mumbai's luxury apartments in 2023 can largely be attributed to factors such as the Union Budget 2023 move to cap capital gains at ₹10 crores. Other reasons behind it have been the post-pandemic investor sentiment to focus on real estate investment compared to the other asset classes. Further, evolving real estate developers satisfying the changing preferences of homebuyers has also been a reason behind an inclined interest from NRIs. As developments and preferences keep evolving in the long term, these reasons will continue to impact the sales of luxury apartments in Mumbai in 2023 and the future. Piramal Aranya offers the best combination of class, style, luxury, and exclusive amenities at its best in South Mumbai that redefines luxury for comfort and memories for a lifetime.
Disclaimer- This article is based on the information publicly available for general use as well as reference links mentioned herein. We do not claim any responsibility regarding the genuineness of the same. The information provided herein does not, and is not intended to, constitute legal advice; instead, it is for general informational purposes only. We expressly disclaim /disown any liability, which may arise due to any decision taken by any person/s basis the article hereof. Readers should obtain separate advice with respect to any particular information provided herein.
Sources :