Buying a House? What Makes Byculla a Good Locality

17 February, 2022

4 mins read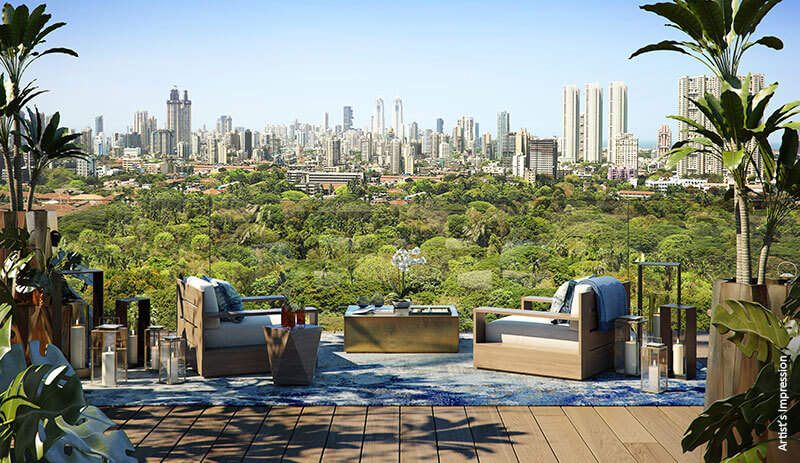 Buying a house is a bucket-list item for most of us and often one that gets fulfilled just once during our lifetime. Therefore, it is important to have adequate clarity on the various factors that have a bearing on the selection of a house, most importantly, the desired location.
If you wish to buy a house in Mumbai, the sheer magnitude of the choices available may overwhelm you, thereby making well-directed research a handy tool to make an informed decision.
There are several areas in Mumbai that have historically been coveted as prime residential locations. On the other hand, the ever-growing demand for residential properties in the cosmopolis has led to a drastic and fast-paced development of some areas that were hitherto not as popular as a place of residence.
One such area, which has long been renowned as a cultural and commercial hub but has recently transformed into becoming one of Mumbai's premium residential neighbourhoods, is Byculla.
Here is What Makes Byculla a Good Residential Locality
A unique piece of history

There are very few places that manage to preserve a piece of history whilst embracing the changes of modern times with aplomb. Not only has Byculla been one of the stations on India's first rail route but the location is also home to Byculla club, Mumbai's first residential club, the Bhau Daji Lad Museum and more such historical spots. Renowned as one of Mumbai's cultural hubs for centuries, the area has served as a significant symbol of the city's diversity. With the confluence of cultures and communities and the location of several important places of worship in the area, Byculla bears testimony to the notion of unity in diversity.
An enviable location

Situated right in the heart of the city and serving as a bridge between the northern suburbs of the city and the premium locations of South Mumbai, Byculla is both a connector and a well-connected place. With a railway station that enables you to access both the Central, Wester and Harbour lines of the Mumbai local train network, Byculla has convenient connectivity to various regions of the nation's financial capital.
Desirable views

With the verdant Jijamata Udyan (Rani Baug) that holds a piece of history, nature, and peace within its confines being one of the major landmarks of Byculla, the area is frequented by tourists and locals alike. Spread across almost 60 acres, the picturesque botanical gardens built during the British era house one of India's oldest museums along with the Byculla Zoo. And the views of the Eastern Harbour and the Arabian Sea only add to the magnificence of the serene scenery that nature has to offer!
If you are planning to buy a house in Mumbai, you can choose Byculla for quick access to Rani Baug and the Arabian Sea, and its peaceful expanses where you can sit, walk, and run in peace, one with nature and yourself.
An eye on the future

A multitude of real estate projects have been developed in Byculla in the past decade or so, and with the ever-rising popularity of the region as a residential location, more are projected to follow suit. Consequently, property prices in the area have been on the rise and the trend is expected to continue northwards. Therefore, should you decide to buy a house in Byculla, not only will you have chosen an excellent place to live in but also a profitable investment avenue.
Choose Piramal Aranya for a luxurious abode in Byculla

Buying a house in Byculla is a prudent financial and personal decision, and once you have made this call, you must not look farther than Piramal Aranya for your dream home. The well-designed, luxurious project boasts brilliant views of the Rani Baug and the Arabian Sea.
With the option to choose from 2, 3, and 4-BHK homes that are equipped with comfortable, modern, and thoughtfully designed amenities, you can be assured of a living experience that has no dearth of luxury.
Piramal Aranya has an extensive range of modern amenities for its residents, including a family pool, spa, cricket field, squash court, library and jogging track. You can unwind at the yoga lawn and keep up with your fitness routine at the well-equipped fitness centre.
Book an apartment at Piramal Aranya today.
Disclaimer - This article is based on the information publicly available for general use. We do not claim any responsibility regarding the genuineness of the same. The information provided herein does not, and is not intended to, constitute legal advice; instead, it is for general informational purposes only. We expressly disclaim any liability, which may arise due to any decision taken by any person/s basis the article hereof. Readers should obtain separate advice with respect to any particular information provided herein.